Are you ready to:
Love Your Life
Find Your Purpose
And Change the World?
Then start your self -paced My Bliss PathTM journey today
Here's the deal:
To be happy, you need to deeply understand who you are and why you are here.
Except so far, you're working hard to be a good person and do the right things but you still feel:
• Stressed out (and not in a good, motivating way)
• Depressed (why go outside to play, when there's so much Netflix to watch)
• Unfulfilled (when you want to do more for others than just make fab FB posts)
Nothing you're doing seems to be working—or, maybe you've lived through the most frustrating thing—you've found that new trendy diet, that new awesome job, or that new (hot!) relationship, which was supposed to solve everything, and it didn't!
It's like you knew making your life awesome would be hella hard, but you're starting to wonder……
1)  Is it normal to be THIS hard?
2) Wasn't it supposed to be that life got sorta perfect, if you were good person?
3) Also, like, NOW WHAT??? ('cause it feels like you've tried everything)
YOU ARE
SO

READY FOR:

• Experiencing your life through the lens of primordial pleasure
  (just lovin' being alive no matter what's happening!)

• Recognizing, embracing, and embodying your one precious life (just 'cause it's yours!)

• Making change your new comfort zone

• Making emotional and physical vitality your new normal

• Changing the world through the joy of collective action (me and everyone in the Blissverse is here to cheer you on!)

Whether you want to turn your life upside down and start doing everything completely differently, or you're looking to develop contentment with your present situation….one thing is clear—you want a life that is all about THRIVING, not just surviving.
Because you are a really freaking awesome person and the world needs you out there living your bliss!!
So, what's the hold up? What are you doing wrong?
What is the secret that vibrant people living purpose-driven lives got whispered to be how they are?
The hard truth: everything you've been doing is not actually helping you get to know who you really are and how you really show up, be happy, or get any closer to your deepest dreams.
What the hell??
    I know. It's brutal. And it's not like you haven't been doing things to fix what's not working in your life (you so have):
• You've taken personal development programs or spiritual classes (mayyybe too many?)
• Talked to friends (who love to give advice but aren't really objective)
• Scoured Facebook self-help groups
(bye-bye hours of your time)
• Done all the things modern culture tells us to do to be happy and fulfilled (like chase money, social media likes, and emotional drama)
The problem is…
You're unintentionally trying to cobble together a fun, fulfilling life by focusing on all the wrong stuff (aka doing what everyone else is doing) and using tactics that either: A) don't really apply to you, or B) don't seem to work in the long-term (like thinking that new job or new (hotty!) significant other will make all your problems disappear).
What you need is a ray of hope that you will figure this out; someone to throw you a freaking lifeline from the Blisside.
Picture me yell-singing "
"We could be heroes, me and you."
(And then forgive me for sounding nothing like that awesome Swedish singer)
But seriously, if you give me some of your precious time, I'll give you everything you need to fall in love with your life, find your purpose, and change the world.
We're going to take some serious focused action to do what it really takes to be happy no matter what's going on in your life.
Because you're ready.
And it's (way past) time you found the love and fulfillment you deserve.
Mistakes you might be making too:
• DON'T MISTAKE NUMB OR DISTRACTED FOR HAPPY (we're taught to drink, smoke, eat garbage, drown in TV and social media and call that fun or relaxing)
• DON'T (TRY TO) COBBLE TOGETHER THE PERFECT LIFE over and over again thinking if you change things in your life that you will change (nope!)
• DON'T THINK THAT DEEP, ABIDING CHANGE CAN HAPPEN PAINLESSLY OVERNIGHT OR WITHOUT A COMMUNITY TO SUPPORT YOU (good luck with that; #sorrynotsorry)
Listen…I made all these mistakes (and more) before I finally got clear and got blissful (all while starting a law firm, studying with teachers of traditions from all around the world, curing my health problems, and otherwise living the dream lol).
The secret that my teachers taught me (that I'm going to whisper to YOU) is this:
No amount of training, courses, and practice can work if you are not clear on "Who you are" and "Why you're here"……
Here's what you'll learn on your
My BLISS PATHTM journey
1. To prefer self-care over eating those donuts in the break room, staying up all night on Netflix, getting triggered on social media, or having that second (or third!) cocktail or latte.
2. To forgive yourself for all the stupid shit you've done to yourself and others in the past, and start to forgive everyone else for the hurt they trigger in you.
3. To relax and stay self-possessed in the face of kids' tantrums, harsh bosses, skyrocketing rent, and mean people.
4. To identify when modern culture's messenging pushes your buttons, and how to free yourself to choose your own views.
5. To tell the difference between times when being true to yourself is expressing your views, and when it's giving way to others.
6. That the natural state of your body is vibrant health, within the bounds of the body you're given, and to have confidence in being the number one expert on your body's experience and needs.
7. To prioritize matching the rhythms of your life into the larger rhythms of Mother Nature like enjoying barefoot time, getting plenty of healthy sun exposure, and remembering we were born to be "outdoors".
8. That fast is a cultural addiction and that slow-slow food, slow fashion, slowing down creates space for values to guide actions-and how to be slow in a fast world.
9. To discover if there's a difference between who you think you are and who you actually are and between how you think you show up and how you actually show up.
10. To see through modern culture's normalization of the unacceptable and begin the journey to basic sanity and then wisdom.
11. To have your self-image rest on healthy, inclusive characteristics which make all people part of your in-crowd (bye, bye implicit bias!)
12. To realize you can change the world through finding your community and harnessing the force of collective action.
13. To embrace the highest quality informational available to address your problems to solve for—from both modern culture and ancient wisdom; confident the answer is always out there.
14. To know that you already change the world just by being the change you want to see.
"The My Bliss Path program is the ultimate personal development blueprint!"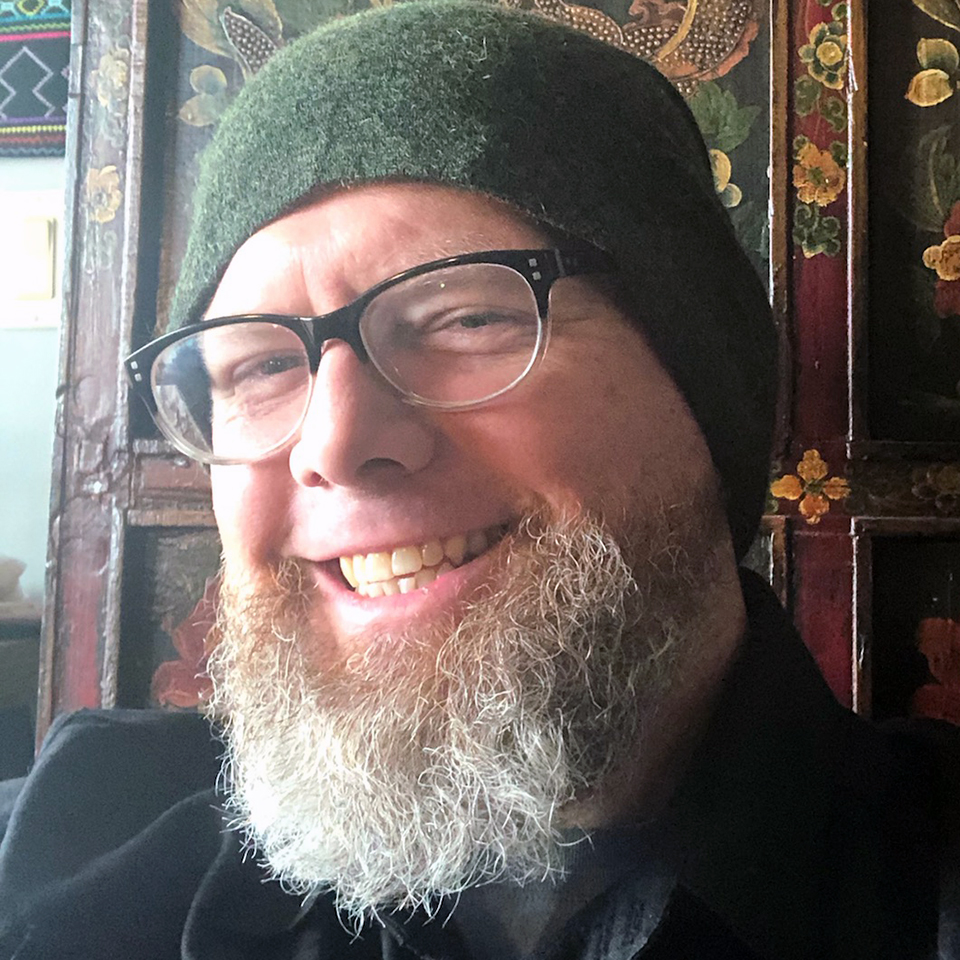 "These wisdom teachings are the framework for a life full of love and meaning."
"Unmani is a gifted teacher and cares so deeply about all of us!"
Kerry Wentworth, Chief Regulatory Officer
GET LIFETIME ACCESS TO THE CONTENT, HANDOUTS
+ Future Updates!
The best thing about the My Bliss PathTM program is that YOU get Lifetime Access. Sure, working through the program you'll learn "all" you need to learn and nail all the homework and practices, but keep in mind that you will evolve over time and a need for further refinement may arise. As a My Bliss PathTM alum, you'll LOVE that you can go deeper into the courses' contents days, months, or years later through Unmani's LIVE masterclasses and services, and even get Unmani's new take on the material as we all change over time. This work is TIMELESS because it is FOUNDATIONAL. No matter what shifts happen in your life, revisiting the My Bliss PathTM material, in new and deeper ways, will re-inform and enrich ANYTHING you want to do in the future. AND you won't just get the content of the courses themselves, you'll also get any upgrades we make to the course along the way!
I'm so excited!
How do I get started??
Take the first course of
the MY BLISS PATHTM journey
YES, IT TAKES WORK.
But it's work that gets RESULTS instead of work that just creates big ups and downs without lasting change.
• You don't need to keep chasing the modern culture dream of a perfect life or a perfect you.
• You also don't need another quick-fix method that skims the surface and leaves you feeling, well, like the same old you eventually.
WHAT YOU DO NEED
Is the foundation that the My Bliss Path™ Program teaches: clarity of who you are, your archetypal, innate traits irrespective of the roles you play to others, and an action plan so that you can move forward with confidence putting your true self and purpose out there in the world.
I want this for you. Badly.
I want you to experience that crystalline moment when you realize that you completely know and love yourself and that that love now extends to everything and everyone in your life. That moment when you realize that you're a NO RETURNER and no one and nothing can take away your sense of primordial pleasure in just being alive.
Because I know what it's like and I know what it takes and I know that you can get there.
So please join me and everyone else in the Blissverse. And let's get this party started to change the world, one blissful person at a time, together.
Love, Unmani
Frequently Asked Questions
Which course should I take first?
We recommend that you take the courses in the order of the steps, so the first course would be SuperHero You! but you can buy and take them in whatever order works for you as they are designed as stand-alone courses.
Do I need to take the online, self-paced course first to be able to take the LIVE MasterClass versions of each class in the future?
Yes, and the reason why is that Unmani is going dive head first into the material assuming that everyone understands the basic language and premises of the ancient wisdom concepts of each course to start working right away supporting people's: 1) accurate self-identification of themselves within the different frameworks, 2) deeper understanding of how to implement the concepts to grow in self-awareness and self-possession, and 3) capacity to use the concepts as a foundation for bliss.
Do I need to complete all of the online, self-paced My Bliss Path courses to be able to apply for Unmani's VIP Private Consulting services?
Yes. Unmani takes applications to work one on one with people in her Six Months to Bliss program, which is 16 one hour in-person or video meetings with Unmani over six months to super-charge mastering the My Bliss Path material. Again, Unmani will be prepared to hit the ground running with you assuming you have a basic grasp of the My Bliss Path program courses' concepts and life-skills so you can identify your personal development goals and develop the path to achieve them.
Will I get free future updates on courses I purchase?
Yes! Unmani will always offer free updated courses to previous purchasers.
What if I have questions about the course material? Can I ask Unmani?
Unmani will be periodically available for general, non-confidential communication via FB to address questions that arise from the course material. Make sure you sign up for the private FB group for people in the My Bliss Path program, The Blissverse, and sign up for Bliss Revealed's newsletter, which will have the dates and times that she'll be on FB Live for questions and clarifications. Don't forget to put the newsletter email address on the Safe Senders list of your email account so you get Bliss Revealed's newsletters in your inbox.
What if I don't like it? Can I get a refund?
Since parts/all of our courses are downloadable, so you can watch/listen to them anytime, anywhere on your own devices—and also to promote people starting the habit of being responsible for their choices—we do not offer refunds on purchased courses. 
How much does each course cost?
Each course is $279 a piece including all video, voice, and written material. Remember, if Unmani charged her hourly rate for the hours of the teachings in each course they'd each cost over $5,000!
Can I interact with other people learning the My Bliss Path course materials?
Absolutely! Once you purchase a course in the My Bliss Path program, you will be given access to Bliss Revealed's private FB Group: The Blissverse, in which fellow studiers can learn from and support each other's journeys and realizations. Also, Unmani will stop by as much as she can to join in the fun!
5% of Bliss Revealed profits are donated to
Bliss Lights
organizations