On Friday, March 4th, I hopped into the truck, drove to gorgeous St. Petersburg, Florida, and got ready to have some epic fun at that weekend's annual Awakening Into The Sun Festival. As someone who doesn't go to many festivals, being more of a geeky, hermetic, workhorse kind of gal, I had no idea what to expect but knew that, at the very least, something new and interesting was going to happen.
And, yay! I had the intense pleasure of spending Saturday and Sunday fulfilling Bliss Revealed's mission to share happiness concepts and life-skills from ancient wisdom traditions with people looking for that information. It was humbling, inspiring, and joyful to meet lots of people—some for a few moments, some in more depth—who took time from their precious lives to share with me their questions, cares, and concerns.
I love nothing more than to sit down, unpack people's problems to solve for, try to identify the highest quality information to apply to those problems, sort through options to solve the problems, and create a plan for next steps to carry out the best option. OMG, fun!
A positive experience in many ways, I also learned a lot that weekend. For instance, four or five people over the two days walked by Bliss Revealed's treasured festival signage, designed by one of my best friends, and said, "What's your advice?" The first time I was taken aback and responded, "It's a bilateral conversation. I have so much available information to share, I need you to ask me a question or give me an idea of where to start to address your specific situation." That first person then looked at his companion and scoffed, "See, told you it's crap." And they walked off. When they were far enough away, I started laughing and had trouble stopping. Ah, you can't please all people, all the time….haha!
After that, when other people had that same response to the sign, I just said, "You have to ask me a question. It's bilateral, not unilateral advice," and understood when they grimaced and walked away. Their response brings us to the topics of vulnerability, one-size-fits-all thinking, saviorism, and a few other salient topics that it might behoove us to think more about another day.
As to the many people who did want Free Happiness Advice, I had wildly different conversations about wildly different situations with wildly different people. All I can say is that I did my best to let the information my teachers gifted me with flow through me, unimpeded, and into their lives. As is the way, when they walked or biked away from Bliss Revealed's little space at the festival, I said a prayer that the information we reviewed together ended up having value to them on their personal development journey.
In between all those challenges, ebbs, flows, and shenanigans, I also made four #SimplyUnmani videos on subjects that the sun and fun of St. Petersburg inspired me to share. Here they are (just click on the picture):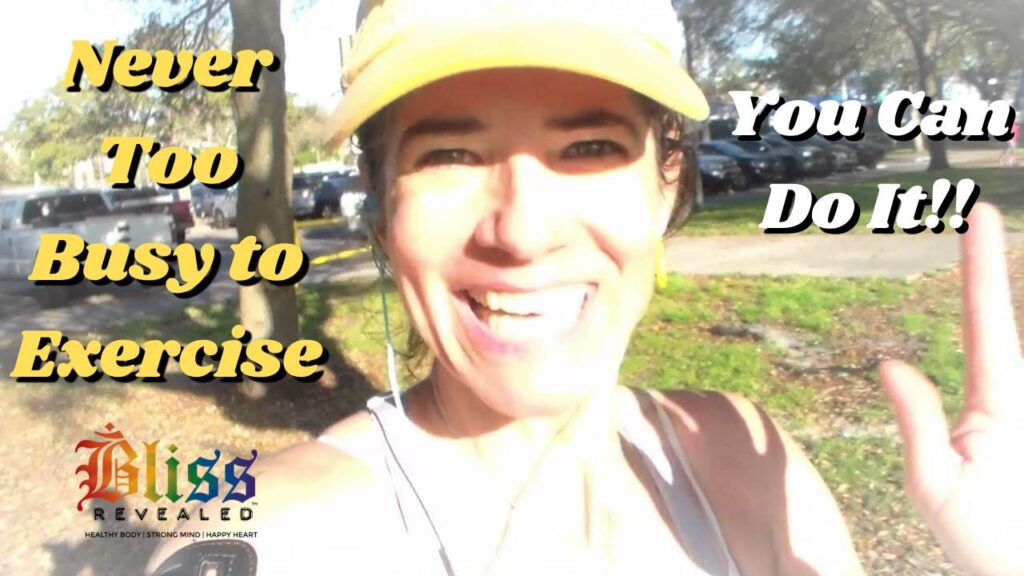 Thank you so much for reading this blog and watching some or all the #SimplyUnmani videos from that weekend. I appreciate your time, attention, and presence here in the Blissverse.
Homework: Please take a deep breath, look into your mind's eye—where your imagination happens—and see yourself smiling and content. Continue for a few moments seeing and feeling that version of you, while you breath slowly and deeply. That is my wish for you. Love!!
Unmani Saraswati, JD, LLM  became the Chief Happiness Mentor of Bliss Revealed after a successful seventeen year career as a divorce mediator-attorney and law professor. A lifelong student of how to how to have a vibrant experience of life, she earned her credential as a Certified Massage Therapist from the Institute of Conscious Bodywork in 1997 and graduated from Trika Institute's Seven-Year Tantrik Yoga Study Group Program in 2010. As a Chief Happiness Mentor, Unmani draws on her ongoing study of ancient wisdom concepts and life-skills, nineteen years of daily mediation practice, and her work supporting thousands of clients to bring out their best selves in the midst of crisis through mindfulness and education. She teaches the self-paced online program My Bliss Path™ and live streams with subscribing members of the Blissverse Locals community. Also, check out her free videos and blogs. To find out more about Unmani's mission for everyone to have a Healthy Body, Strong Mind, and Happy Heart go to: https://linktr.ee/blissrevealed